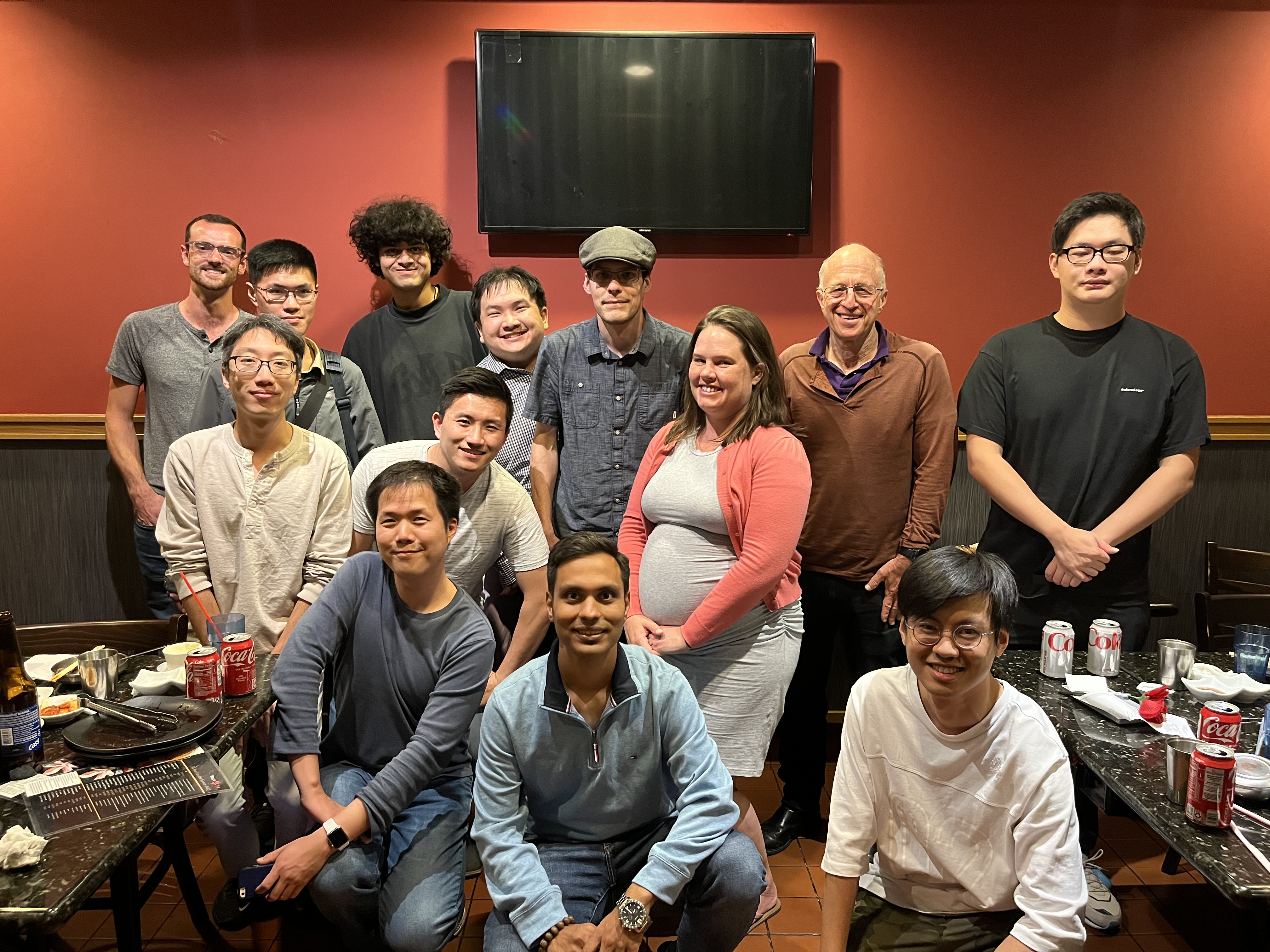 from left to right, students only: Aaron Mcleod, PingChe Lee, Zichen Zhang,Victor Wang,Harshil Kashyap, Yunil Cho, Jaimin Shah, Michael Breeden, Chelsea Swank, Andrew Kummel, James Huang,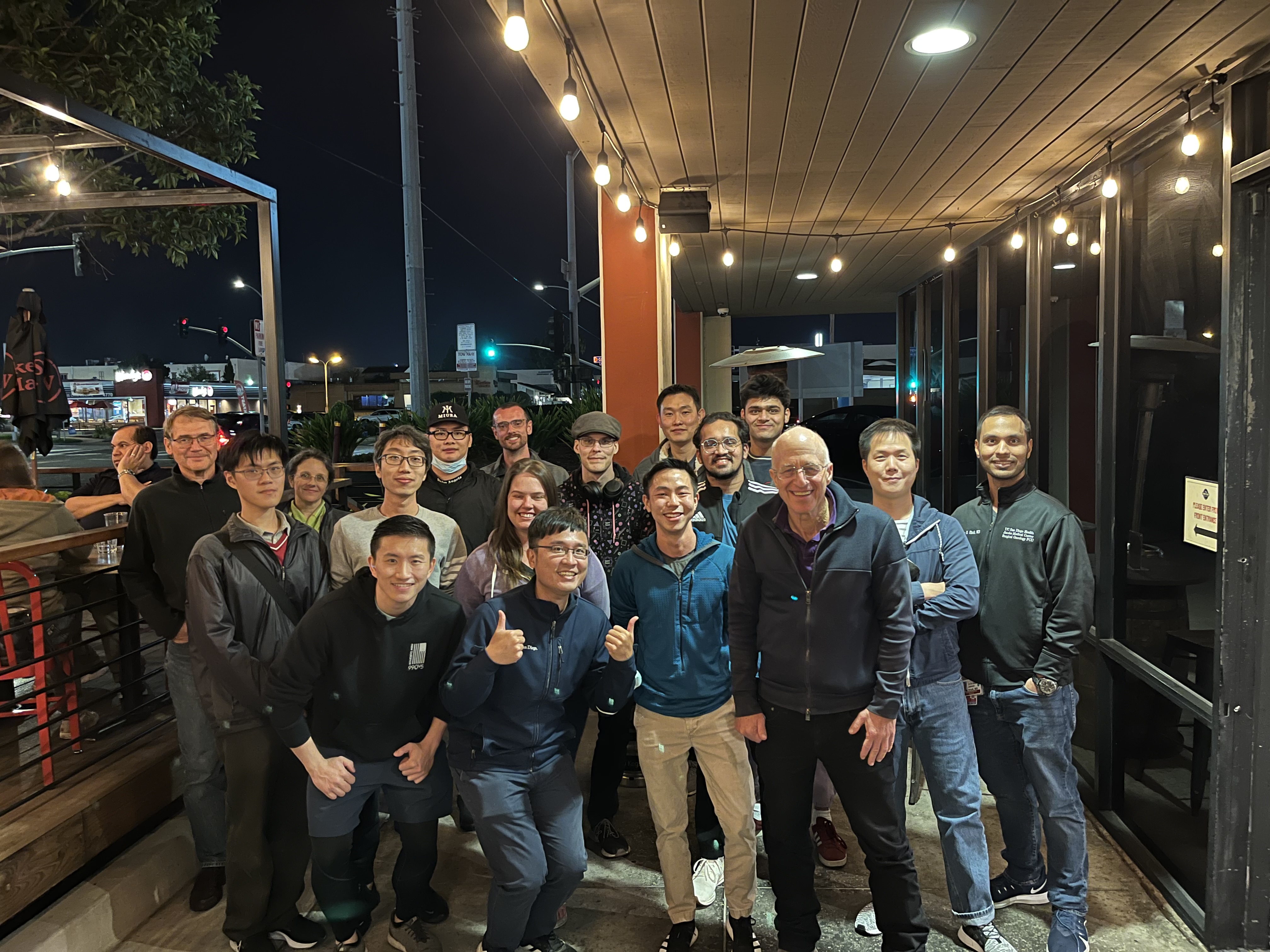 from left to right, students only: PingChe Lee, Zichen Zhang,Victor Wang,Aaron Mcleod, James Huang, Chelsea Swank, Jimmy, Scott, Yunil Cho, Jaimin Shah, Michael Breeden, Harshil Kashyap, Andrew Kummel,
,



Welcome to the Kummel Lab! We are a chemical physics
laboratory at the University of California, San Diego.
*** Student Awards ***
We investigate the chemistry of microelectronic processing as well as coating of cancer drugs. For investigation of microelectronic chemistry, our primary tools are atomic layer deposition (ALD), chemical vapor deposition (CVD), bipolar sputtering, in-situ xray photoelectronic spectroscopy (XPS), transmission electron microscopy (TEM), ad ex-situ electrical measurements. We seek to correlate the control of the chemical and physical structure of thin films with their practical electrical properties. Projects include selective deposition of oxides, ALD for interconnects/contacts and packaging, ALD of gate oxides for CNTs and TMDs, CVD of low K dielectrics, and deposition of heat spreaders. Our lab is funded by industry (Applied Materials, TSMC, EMD, Qualcomm, the Semiconductor Research Corporation, Rasirc, and Samsung as well as DARPA so we are very focused on applied science. For the coating of cancer drugs, we are developing liposomal coatings of oncolytic viruses in collaboration with Epicentrx. Recent graduates have received positions at Applied Materials, Intel, Raytheon, Micron, Keysight, Synopsis, and J. P. Morgan Chase Bank. We are always looking for new lab members who bring new techniques and innovation to the lab..
*** Interested in joining our lab? ***
Professor Kummel also runs Cancer Researchers in Nanotechnology, a cross-training translational research program whose goal is to recruit and train young scientists to bring the tools of emerging technologies in nanoscience, nanoengineering, mesoscale engineering, and imaging sciences to the care of cancer patients. If you are interested in joining this program, you can learn more here.
---
Credit where credit is due:
Graphics: Alex Feldman

Last updated: 03/08/2018